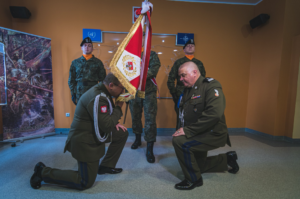 Our congratulations to the most distinguished commanding officers of the Polish Armour, on the occasion of their promotion to higher ranks!
To Major General Stanisław Czosnek – promoted to the post of the Deputy General Commander of the Polish Armed Forces, and to Lieutenant General Dariusz Parylak – promoted to the position of the Commander of the 11th Armoured Cavalry (Black) Division.
Today, the spirit and the legend of the invincible General Maczek are present at the top of the command structure of the Polish Army.
Keep it up!